And the Winner Is....
July 1st, 2008 (01:16 pm)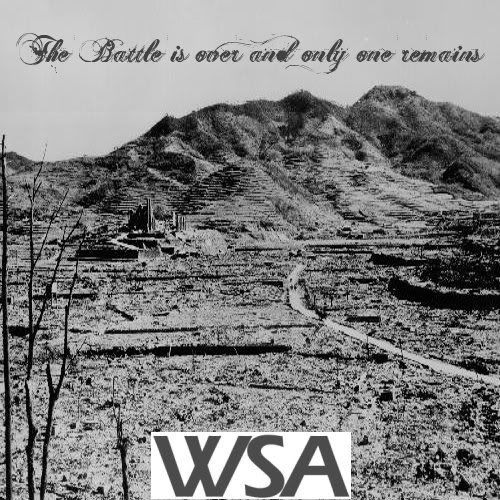 Born out of Nur Ein II, the WSA take Nur Ein III!!!

The final score: WSA- 35, Paco del Stinko- 23, Ross Durand- 22, Ken Mahru- 20

The WSA's road to victory started off modestly as they came in seventh place in the Sleepwalking round, followed by a 6th place finish in Unnatural Disaster. The international quartet then made their presence felt by dominating the Blitz. From the highs of victory to the narrow edge of defeat, the WSA returned in the fifth round- Whale and only narrowly escaped elimination. Then came the wildest semi-final in Nur Ein history, Brain Trust which led to the 4 band finale. And when the dust settled, it was Glennny, Frisbee, Furrypedro and Melvin coming out on top, winning the Man of the Hour fight in strong finish and becoming the winners of the 2008 Nur Ein! Glückwünsche!!!!!!